Description
The Vozol Bar 2200 is the high capacity long lasting pre-filled disposable salt device with 6.5ml of vape flavour and a massive 1100mAh battery for 2200 vaping puffs. Eye catching modern design and strong flavours.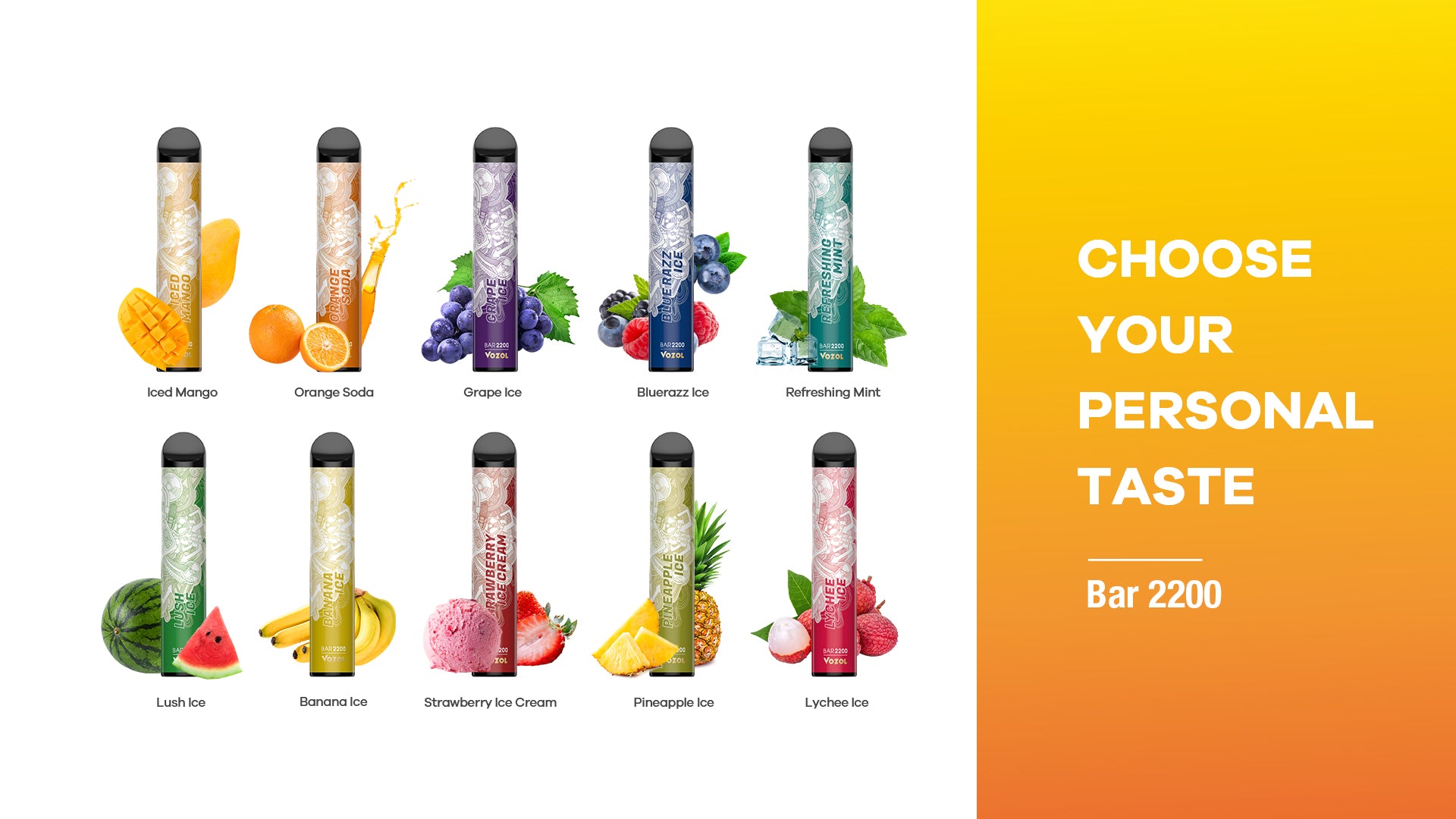 Main Features
Unique and creative graffiti designs
Multiple Flavour Choices
Strong Flavour
Ergonomic Mouthpiece For Satisfying Throat Hit
A food grade independent liquid container
Specifications
Battery: 1100mAh
Liquid Capacity: 6.5ml
Puffs: 2200 Puffs
What's in the box
1 * VOZOL Bar 2200 Disposable Pod
Last updated on January 7th 2022.